Greenfield / Hancock County
In Hancock County and eastward the favored route of the NRHT is the former Pennsylvania Railroad corridor, which closely parallels the Historic National Road. The well-established Pennsy Trail sections across Greenfield (5.5 miles) and Cumberland (3.0 miles) have demonstrated for the entire county the benefits of this type of amenity. The not-for-profit volunteer group Pennsy Trails of Hancock County has also formed to promote and develop the other sections of the Pennsy Trail across the rest of the county.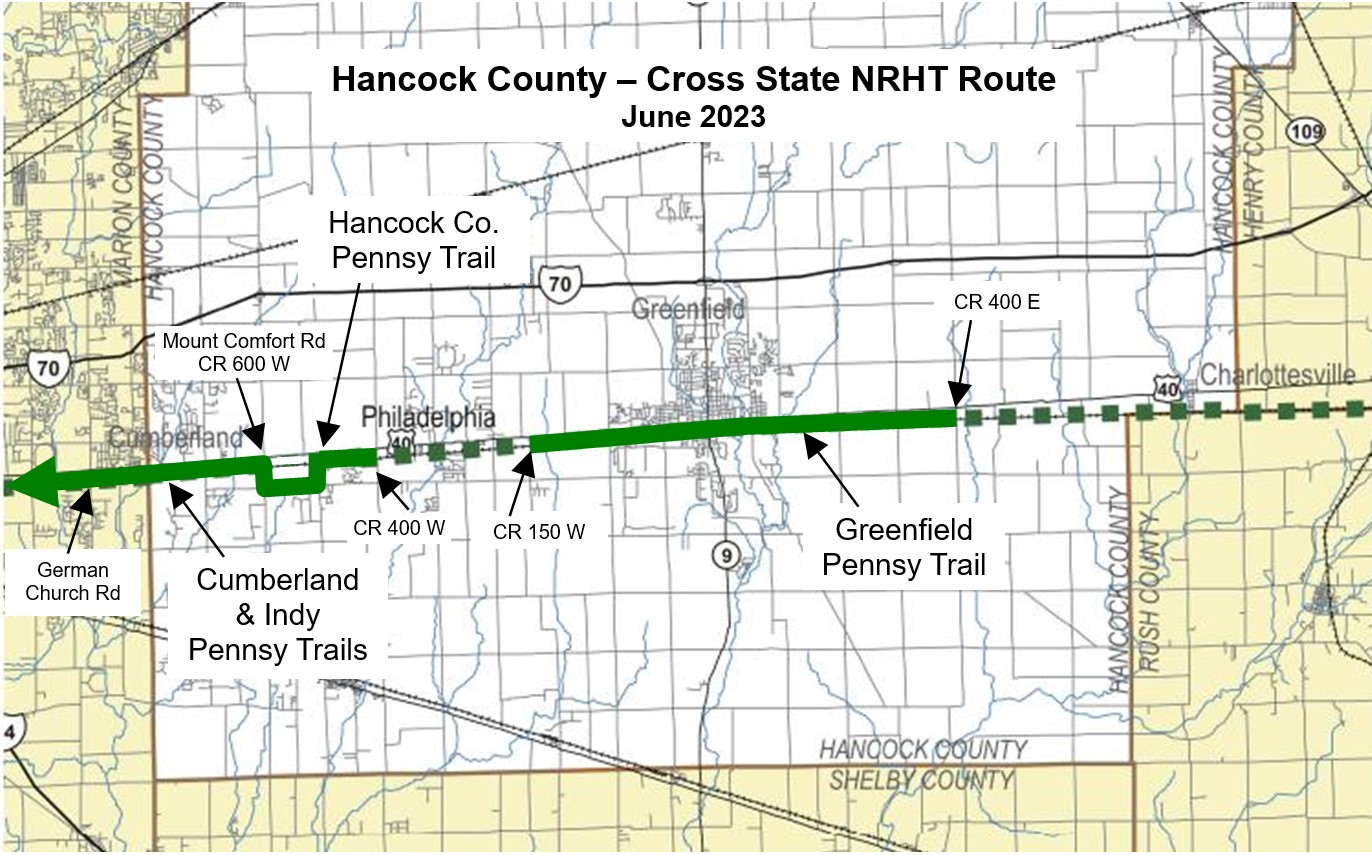 Open Trail
A 5.5-mile paved trail exists across Greenfield. A 3.0-mile paved trail exists across Cumberland, 2.0 miles of which are in Hancock County. A 1.0-mile rustic hiking trail exists between them (CR 400 W to CR 500 W).

Future Plans
The local 501(c)(3) volunteer not-for-profit organization Pennsy Trails of Hancock County is in the process of fundraising for development of the 1-mile section of the corridor that they coordinated acquisition of between Cumberland and Greenfield for the next section of Pennsy Trail.

Features on or near the Trail
Greenfield Historic District
James Whitcomb Riley Museum
Cumberland's revitalized business district on the Historic National Road