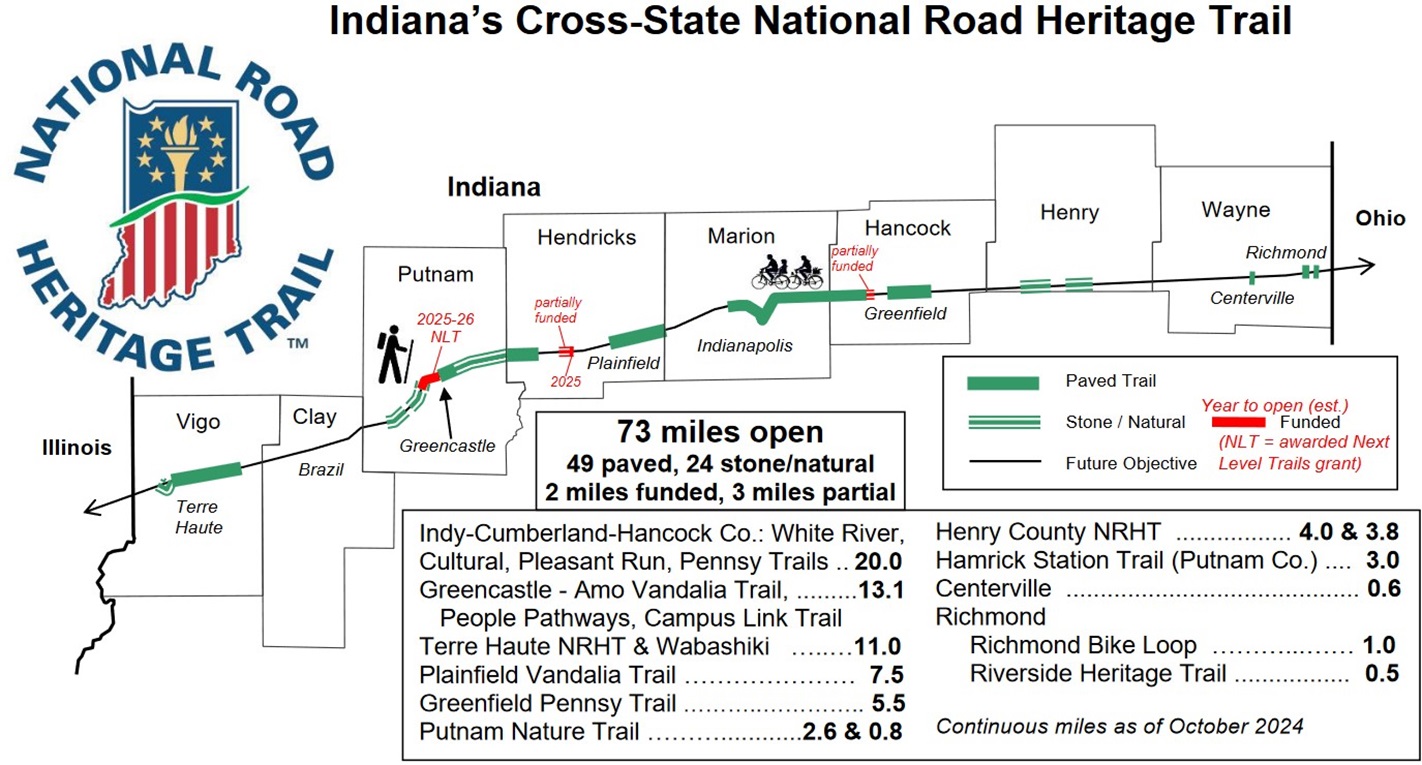 Click on map above for printable PDF version.


---
Updated 8/14/18
Interactive Google Map of Open Sections of NRHT

The map linked above can be used for real-time navigation in the Google Maps app on your mobile GPS-enabled device. Note that the trail segments that appear in light blue are not yet in the Google Maps database. To set up the first time, use the steps below. After that, you only need to click on the map above or open it from "Your places" in Google Maps.
First Time Set-Up for Real Time Navigation
1) On your computer or Android device, click on the map above while signed in to your Google account.
2) If prompted "Open with", click on "Google My Maps".
3) On your mobile device (Android or iPhone/iPad), open the Google Maps app.
4) In the top left part of the screen, click on the 3 horizontal lines in the left end of the Search bar.
5) Click on "Your places".
6) Under "Your places", scroll to the right and click on MAPS.
7) Click on "NRHT - cross-Indiana".
8) All of the NRHT segments will now be visible on the navigation map. You can route to any of the
features or to any location along the routes from your current location, but be sure to route through each predefined waypoint in order to stay on the NRHT route. While creating your route, the predefined NRHT routes stay visible. Note that after you click "Directions" to begin your routing, make sure the appropriate transportation mode is selected, "car" if your driving to the route or "bike" if you're biking to or along the route.


You can use the "Add stops" feature in Google Maps to program your entire trip, if you plan to ride beyond the next predefined NRHT waypoint.


Please let us know (info@nrht.org) if you have any questions or problems with this process.
We are still beta testing it.


---
Printable Local Maps:
(under construction)
---