Richmond (Wayne County)
Plans for the NRHT in Richmond and east to Ohio are in the investigative stages, but one trail project is in the works with the city of Richmond having been awarded a Recreational Trails Program grant to pave 1 mile of Riverside Trail. Through town routes are being researched to then connect with the Cardinal Greenway at the Whitewater River Gorge.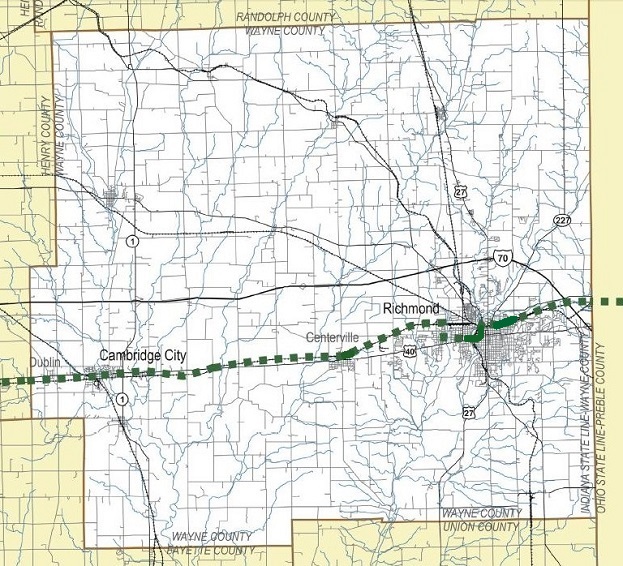 Open Trail
The city of Richmond is working on paving the first mile of Riverside Trail.

Features on or near the Trail
Huddleston House (National Road Heritage Site)
Antique Alley (33 miles from Knightstown to Richmond)
Levi Coffin House (Fountain City)
Centerville Historic Downtown
Richmond Historic Districts
Hayes Arboretum
Wayne County Museum
Richmond Art Museum
Gaar Mansion
Indiana Football Hall of Fame
Joseph Moore Museum
Madonna of the Trail
Whitewater River Gorge
Cardinal Greenway